Neuro-Optometry in Hudson
Restoring Vision & Balance to Your Life
Training the Eye-Brain Connection
Have you recently been diagnosed with a concussion or other brain injury?
Are you seeing double or having trouble reading?
The effects of a brain injury or neurological disorder on vision are often overlooked. These can cause a disruption between the eyes and the brain resulting in vision problems. These problems can range from double vision and blurriness to mobility and balance issues.
We at Christenson Vision Care help retrain the brain and eyes to work together so you can live your best life.
---
Give Your Eyes the Care They Deserve
Please call to schedule your consultation with our expert team.
---
Neuro Optometry in Hudson
Meet our Eye Doctors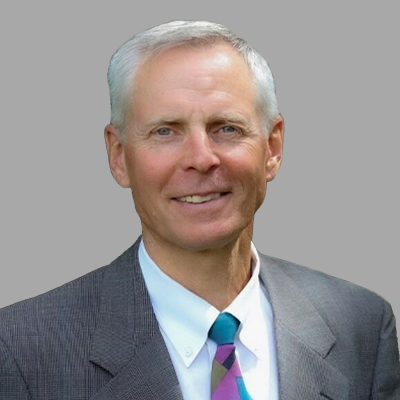 Monday

Closed

Tuesday

9:00 am - 7:00 pm

Wednesday

9:00 am - 6:00 pm

Thursday

9:00 am - 7:00 pm

Friday

9:00 am - 5:00 pm

Saturday

9:00 am - 1:00 pm

Sunday

Closed
---
4 Common Visual Symptoms of Brain Injury
Balance issues

The vestibular system, which regulates your balance, is heavily connected to your visual system. Problems with one can often cause difficulties with the other.

Issues with visual tracking

The eyes' inability to move together in a continuous motion, to follow moving objects and to read fluently.

Double or blurry vision

This may have to do with a number of issues, including the eye's inability to converge together on a target image or point together in the same direction.

Headaches

Issues with eye coordination and visual processing can cause the eyes and brain to become overworked, resulting in headaches.
Our Hudson neuro-optometrists will help retrain your eye-brain connection
---
What is Neuro Optometric Rehabilitation Therapy?
Neuro-optometric rehabilitation therapy is a customized treatment regimen for those with visual deficits resulting from traumatic brain injuries (TBI), physical disabilities or other neurological issues, such as a stroke or Parkinson's Disease. The therapy applies the latest methods and treatments of neuro-plasticity and vision function to help patients develop or regain the essential visual skills necessary for learning and optimal daily function.
An undiagnosed vision condition, or one resulting from a traumatic brain injury or neurological disease, can result in the following problems:
Double-vision
Blurred vision
Eye-teaming and eye-tracking problems
Visual field loss
Extreme sensitivity to light (photophobia)
Eye focusing problems
As part of an interdisciplinary approach, neuro-optometric rehabilitation therapy targets the underlying cause of the symptoms listed above.
If you or a loved one is suffering from neurological disease or brain trauma visit Christenson Vision Care for a comprehensive eye exam and neuro-optometric solutions.
- Sep. 30, 2023
Excellent staff. Totally trust in the care I receive for my eyes here.
- Sep. 12, 2023
Everyone here is fantastic, they really know how to take care of someone.
- Sep. 07, 2023
Dr. Garth Christenson is so intelligent, professional and personable on top of all that! I trust hi
... Show More
m with my eye care totally. His attention to every detail is amazing!
- Sep. 01, 2023
Dr. Flynn listened to my concerns and took the time to diagnose my daughters eye condition after we
... Show More
went in for a second opinion because Associated Eye care treated my daughter for months and didn't listen to me when I expressed my concerns about the treatment not working. Come to find out it was a completely different condition all together! We are very grateful for the referral and will continue to refer others! Couldn't be happier with our experience. The staff is all amazing, helpful, and kind. 5/5 stars, 10/10! Thank you CVC 🙂
- Aug. 10, 2023
Always professional, courteous and thorough!
- Jul. 27, 2023
Have been coming here practically my entire life! Brought my son to get his first pair of glasses an
... Show More
d the team there made it a breeze. Everyone so kind and caring!
- Jun. 16, 2023
I came to the clinic without an appointment with a vision problem. The staff treated me courteously,
... Show More
squeezing me into a time slot where there was none. Dr. Flynn gave me her undivided attention and full, attentive care, regardless of the time I took up. This is how a superb doctor's office operates.
- Jun. 16, 2023
CVC Doctors have expert knowledge, the staff offers great service and pricing is competitive. My eye
... Show More
exams are extremely thorough with detailed explanations. I feel at ease as CVC guides my journey for healthy eyes for a lifetime!
- May. 31, 2023
Christenson Vision Care has the very best Dr's and all the staff genuinely care about each person. E
... Show More
xcellent in every way! From amazing glasses selection, professionalism, kindness, care and assistance -- they are exemplary.
- May. 20, 2023
Dr. Garth Christensen has been attentive, caring and completely competent.
- May. 19, 2023
Dr. Micky Flynn, explains issues, if any, thoroughly. Staff is friendly. Great experience.
- Apr. 25, 2023
Everyone was great at Christenson Vision! Micki was friendly and made my daughter feel welcome and c
... Show More
omfortable!
- Mar. 20, 2023
Fast and professional.
- Feb. 16, 2023
Great, transparent evaluation of my current vision.
- Feb. 13, 2023
Great place. Great people
- Feb. 10, 2023
Dr. Griffin Christenson was fantastic as was the rest of the staff. Everybody was very kind and poli
... Show More
te. Dr. Christenson explained everything well and answered all my questions - I'll certainly be returning and recommending them to friends and family!
- Feb. 04, 2023
Professional, kind, helpful, but the glasses are too expensive.
- Feb. 02, 2023
Dr Flynn and staff are very knowledgeable and friendly. The office is very professional and clean. I
... Show More
would recommend Dr Flynn to anyone.
- Jan. 31, 2023
Very friendly and educational! Highly recommended
- Jan. 23, 2023
Wonderful service♡♡♡
---
Restore your vision and quality of life by visiting Christenson Vision Care in Hudson today.